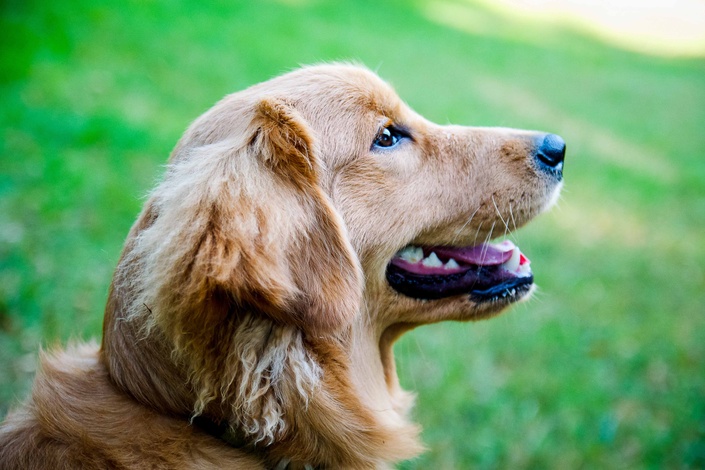 Dog Trainer Certification Course
How to Become a Force-Free, Science-based Dog Trainer

FACT Academy Dog Trainer Certification Course is an online, comprehensive course covering how dogs evolved, how they learn, how to train new behaviors and modify problem behaviors, and how to start your own dog training business.

We created this course to counter the abundant information on the internet and tv about how to train dogs using harmful, aversive and out-dated techniques. Studies show that positive reinforcement, force-free training is more effective and longer lasting.
As a graduate of this course, you will be well-educated in applying force-free, science-based techniques to help dogs and their owners live happily together.
We offer 2 course options for you:

$2,000, include
Comprehensive Online Curriculum
FACT Academy's online format is unique and unprecedented. We have incorporated our own knowledge and videos with that of experts in the field of animal studies to provide the most comprehensive course available.
Once you register and pay your deposit, you will receive 5 books required for the course. These books are written by experts in the field and provide background knowledge to help you through the course.
You will receive a FACT Academy Tshirt to ensure you make a professional impression on your clients and a treat bag for easy delivery of reinforcements.
Any forms and handouts provided in the course can be adapted and used in your own business. The written material provided includes contracts, questionnaires, and class schedules.
As a Self Study student, you will receive the entire course at one time.* You will be able to study at your own pace and complete the course on your schedule. The course can be accessed from your computer or cell phone for your convenience.
You will have access to the course for your lifetime. Refer back to sections to refresh your knowledge. In addition, FACT will keep updating the course as new, scientific discoveries are made, so you will always be current in your training techniques.
---

$3800, Includes Self Study Course PLUS
You will be assigned a mentor who will guide you through the course and be available to you for any questions or concerns you may have. This mentor will be a professional dog trainer or consultant and a faculty member, with years of knowledge to share with you.
Nothing prepares you better to work with dogs than hands-on experience. You will shadow several different trainers for a total of 24 (nonconsecutive) hours. Every trainer has their own style and techniques. We believe shadowing different trainers will help you develop your own technique. You will be required to shadow at least three different trainers and experience classroom instruction, as well as in-home private consultations.
Online Meetings and Discussion Groups
To help keep you motivated and ensure all your questions or concerns are addressed, we scheudle online meetings throughout the course. New, exciting material is introduced and discussed as a class.
Certification as Professional Dog Trainer
With the knowledge you gain through the curriculum and the hands-on experience from shadowing professional trainers, you will be well prepared to begin your dog training career as a FACT Academy Certified Trainer.
* CURRICULUM CONTENT IS RELEASED ON A SCHEDULE FOR FULL CERTIFICATION STUDENTS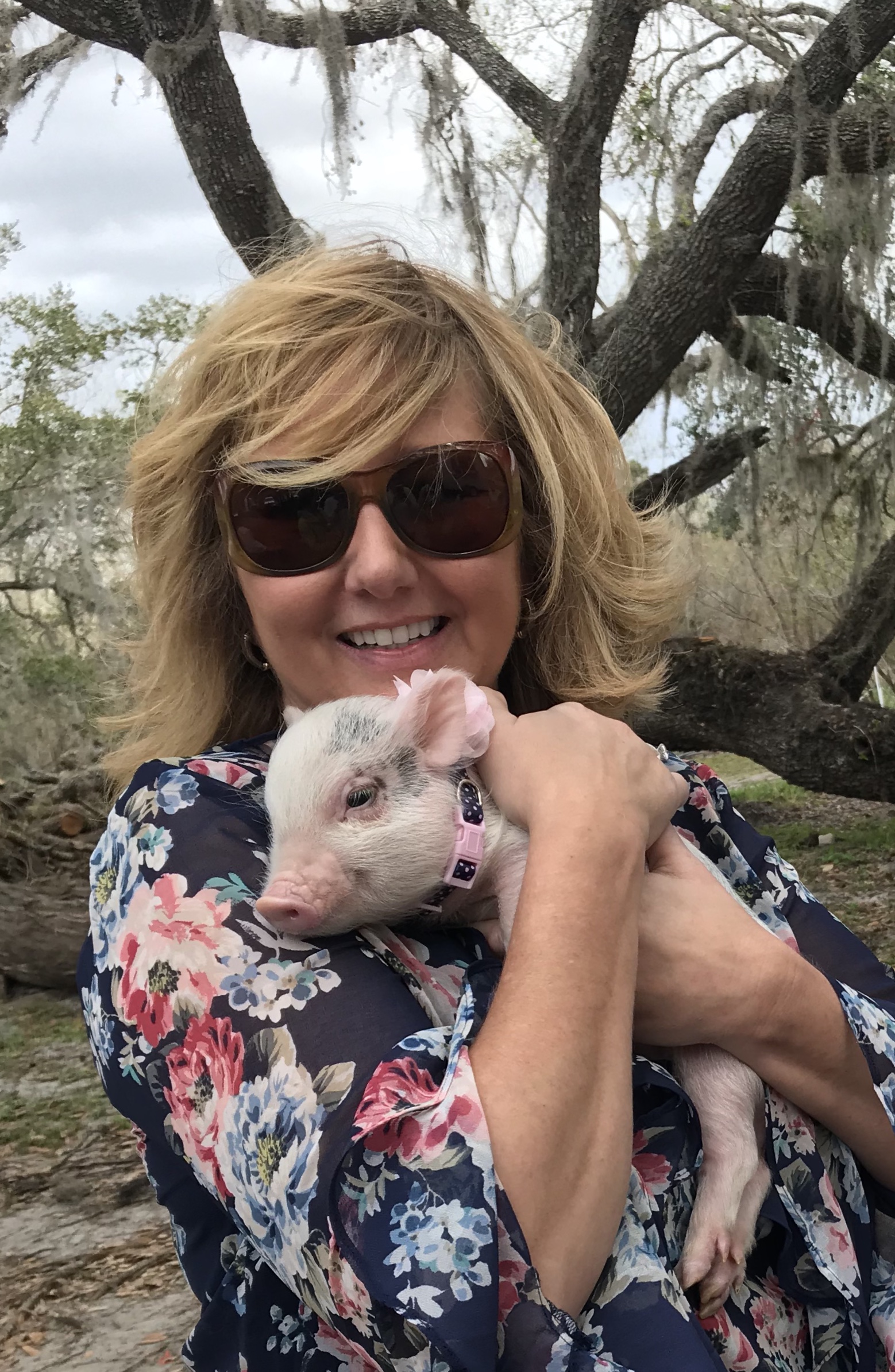 I began training dogs over 12 years ago by shadowing another trainer. He was helping me with my leash reactive dog, Bella, who had also bit and caused serious injury to my other dog. We were using a prong collar and I was taught to yank it as hard as I could whenever Bella growled or lunged at another dog while walking. I literally found myself loosening the slack on the leash and YANKING with all my might. I was apparently not doing it right, because Bella continued to aggress. I tried other techniques "as seen on tv" such as jabbing her in the side and saying "Chhh!" and rolling her on her back forcibly.
None of this helped Bella to be less reactive. In addition, I found I was angry - it's hard to be pleasant and happy when you are yanking and jabbing your dog.
That's when I knew I had to make a change and began researching force-free techniques. EUREKA! I found a way to help Bella - by actually changing her emotional reaction to the oncoming dogs, without the use of physical force. It was life changing - for me and for Bella!


With over 60 years experience between them, your instructors are highly educated and experienced in many fields of animal behavior including basic obedience training, therapy and service dog training, agility, scent work, behavior modification, severe aggression and fear, as well as cat and parrot training. Each is certified through the Certification Council of Professional Dog Trainers and some are additionally certified through the International Association of Behavior Consultants.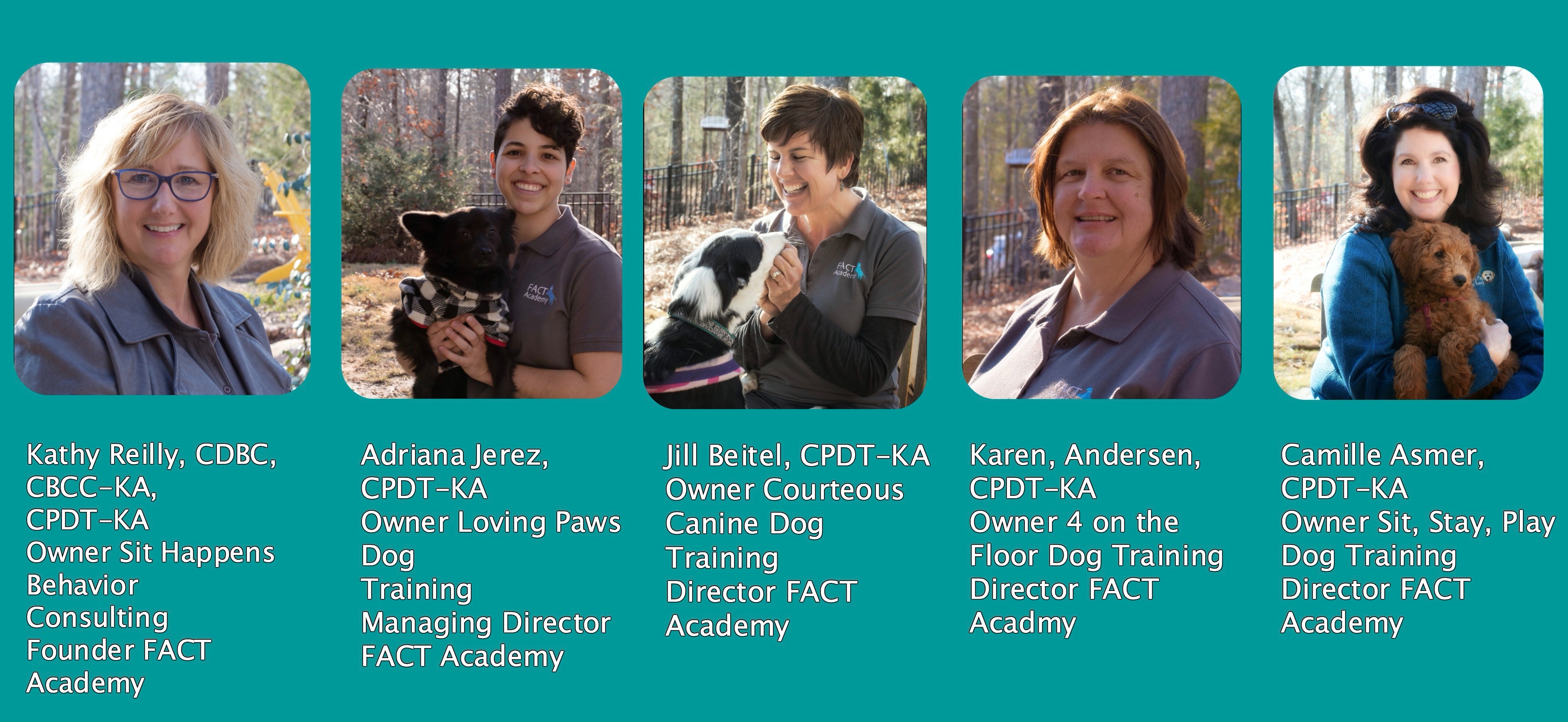 In addition, each instructor keeps up to date on current animal behavior studies through continuing education opportunities and memberships in the following professional organizations:


Course Curriculum
In addition to the extensive online curriculum outlined below, you will be assigned a mentor who will guide you through the course and be available for any questions you have along the way. FACT Academy requires 24 nonconsecutive hours of shadowing a qualified trainer. We have a large network of trainers across the country for you to learn from.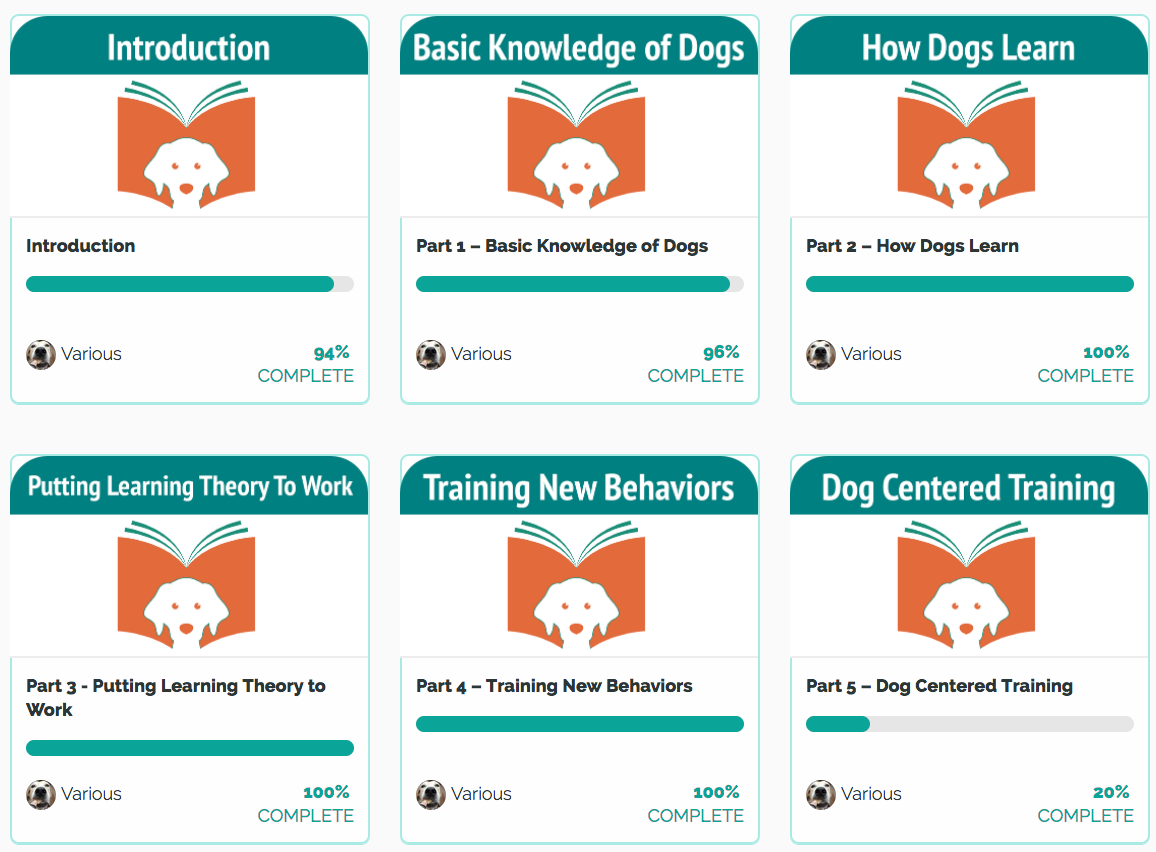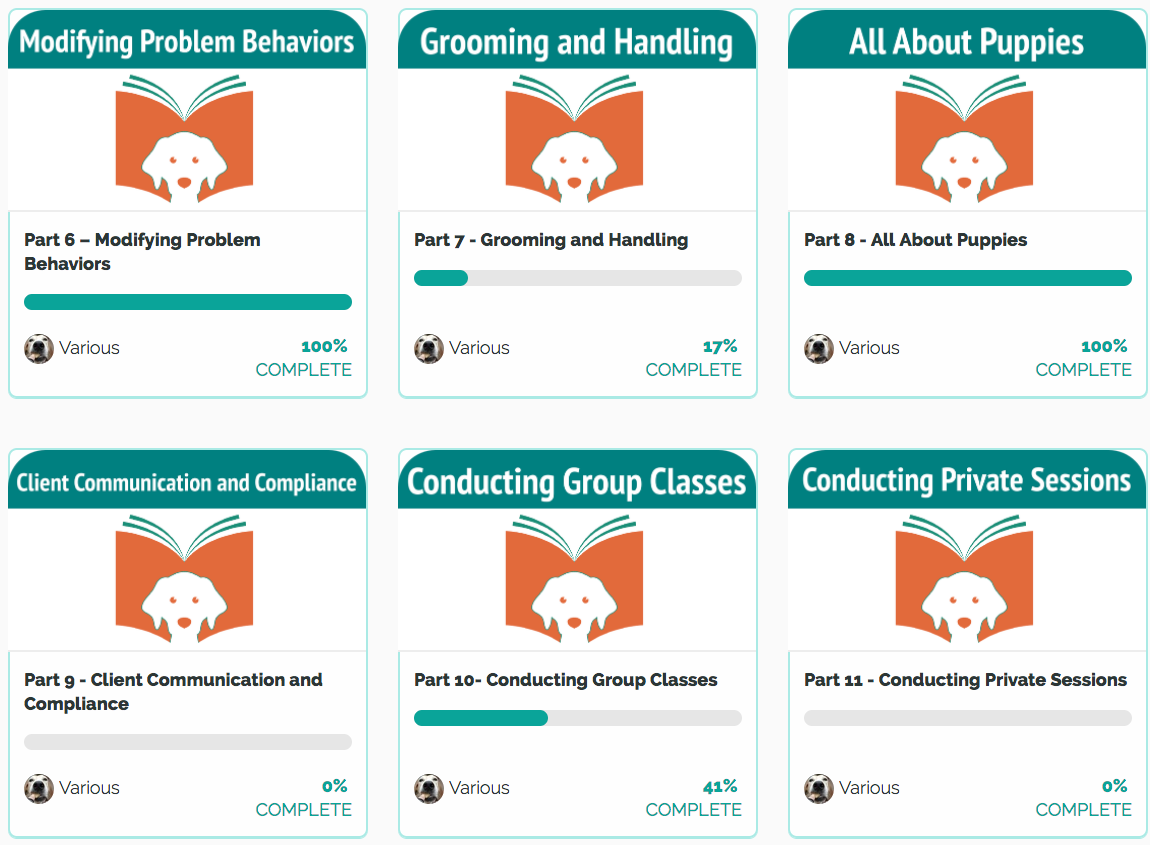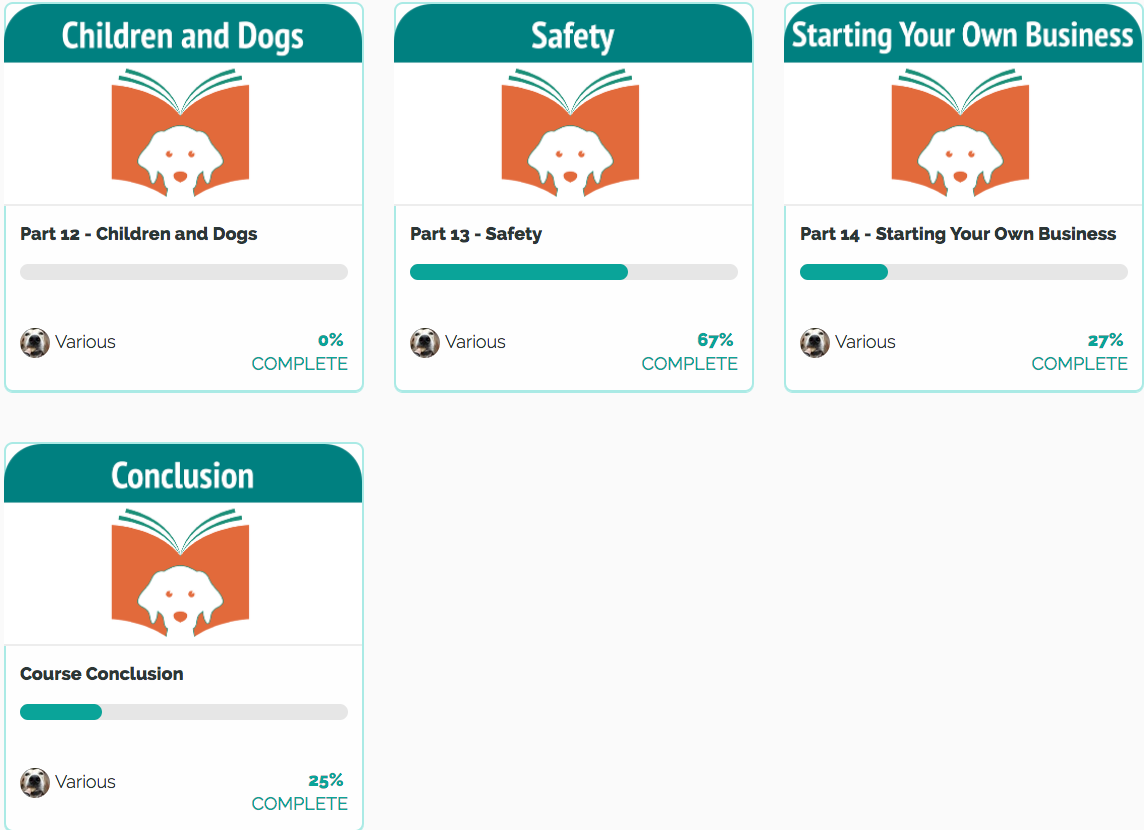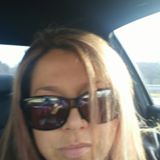 Just did my first independent consult... it was so exciting! Teaching her the force freeway to help her dog. Helping her show her dog the right choice as opposed to just yelling at her dog. Teaching her about consistency, verbal cues, release words. We worked on the crate, in the backyard, and on walks. All things the dog had problems with. It was just so exciting! And this is why I enrolled in the academy!
I'm just so excited about the things I am learning in this group and implementing them in real life with my "problem children". I hope everyone else is loving this as much as I am!!!
Janelle Chapman, Student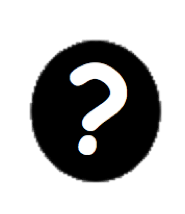 Frequently Asked Questions
Why should I choose FACT Academy over other online courses?
Most online courses are written by one single person. Our course is a collaboration of 7 different trainers with different backgrounds, allowing for more viewpoints than a single owner course. We also link to information provided by some of the greatest minds in animal behavior and cognition. So you don't just have to take our word on everything.
In addition, most of us felt our online education was lacking once we had graduated. We did not feel prepared to start a business training dogs. We have specifically created this course to be comprehensive and interactive so you are well prepared and confident to start working with dogs once you have completed the course.
It's a lot of money. How do I know it will be worth it?
We are dedicated to your success. Our reputation as a school rests with your experience and satisfaction. The content is garnered from over 60 years of training experience and continuing education of the instructors. AND we continue to update the content as new studies evolve in animal behavior. Teaching new trainers is our passion!
Is it all just reading and taking exams?
Absolutely not! Our course is interactive. We incorporate links to important documents, videos and articles. We have created our own written and video content as well. Weekly Skype meetings with instructors and other students keep you motivated and on track. Your mentor will stay in close contact with you and help set up your shadowing sessions with local, force-free trainers. You will get plenty of hands-on experience as part of this course.
Why do I need to take your course when I can just learn on my own online?
It's true, there is a lot of information on the internet about how to train dogs. But be careful! Much of that information is inaccurate and can be detrimental to the dogs you work with. Our course will teach you how dogs learn and the best way to train them. You will have a thorough, science-based understanding of why some techniques are better than others when you complete this course. Don't just take our word for it - follow the links in the course to information provided by experts in the field of animal behavior and cognition.